Upper Room Productions offers a compelling collection of Bible based media and Bible study and learning products to help you in your quest to learn and study the Bible in fun and enjoyable ways.
Our products are suitable for young and mature readers who enjoy Bible studies on their own and/or in group settings.
Our products are currently in use all over the globe, including our debut product, the Bible based DVD learning game, The Book of Genesis Trivia DVD Video! This groundbreaking video contains over 500 questions all in question and Scripture-answer format, encompassing the entire Book of Genesis—all in chronological order!
Another best selling product is our Books of the Bible Quiz Series featuring many of your favorite books from the Bible in complete question and Scripture-answer format—so you will never again become fatigued and/or overwhelmed while reading the Bible.
Also popular with readers both young and old is our Regeneration Translation Bible Series—a completely updated version of the Holy Bible in plain English that has been carefully rejuvenated to modernize archaic numerology, words and phrases while maintaining the original character and integrity of the earlier translations.
Check out all of these products and others by visiting out Products page!
Join Tyra's List!
Receive a notification every time Tyra releases a new book! Join free and cancel anytime.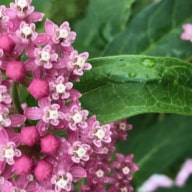 Support Tyra's Work
Please support my work by clicking here, or by using the following QR code. Please note I am not a registered charity, and therefore I cannot issue you a tax receipt for your gift.

Thank you and God bless you!